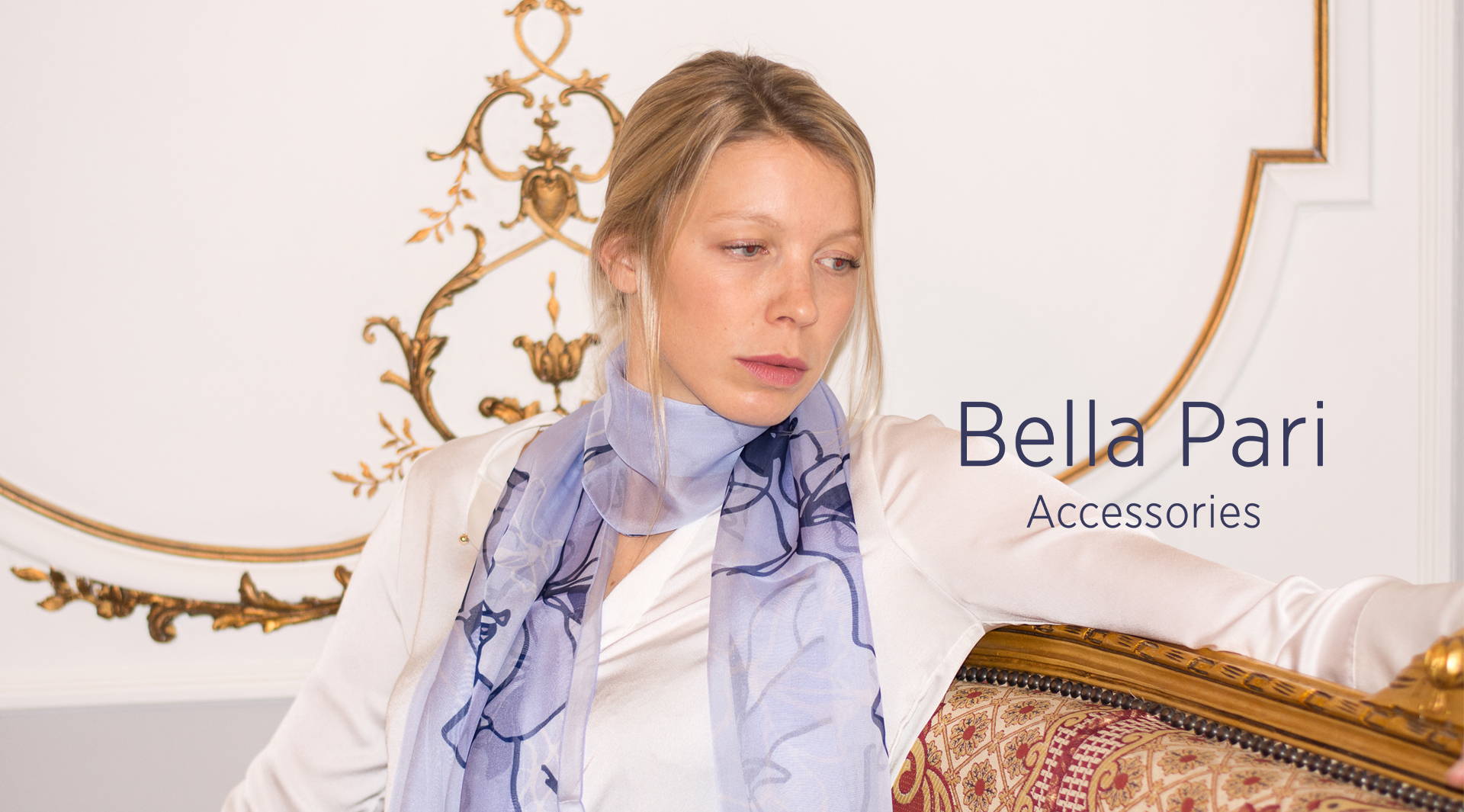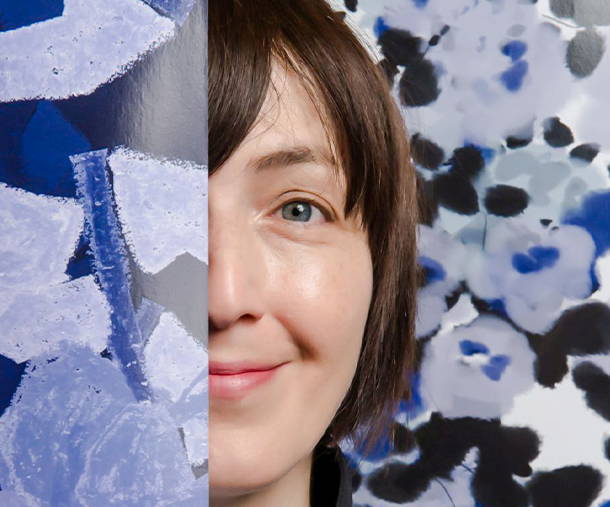 About Bella Pari's Designer
Bella Pari was always interested by art, her first experience was a street art contest at the age of 6 where she won a first price and was given a box of colored chalks. Since that day every free moment was dedicated to creating art, sketching all that inspired her.
After studying in Brussels art schools she decided to create an accessory line with her own designs. Drawing functions in my life in many ways, says Bella. It's a form of relaxation and a route to escape. Each design work is done with careful study, the idea is hand drawn and then transmitted on natural fabrics. Bella likes when a new design stands out of ordinary and has that special inexplicable touch.

Elegant contemporary accessories to make every woman stand out of the ordinary.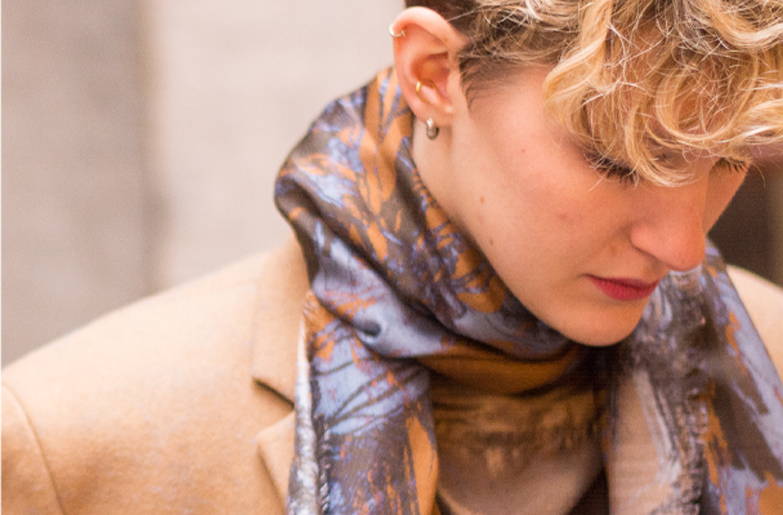 The inspiration for each new collection often comes from nature and its beautiful organic shapes. These motifs are featured on series of elegant scarfs made of high quality fabrics. The combination of bold color palette and fine textile makes its immediate effect, a striking accessory that suits every woman on any occasion. Bella uses a range of silk fabric produced by local manufacturers. All accessories are handcrafted and made with care and dedication with a help of European design studios.