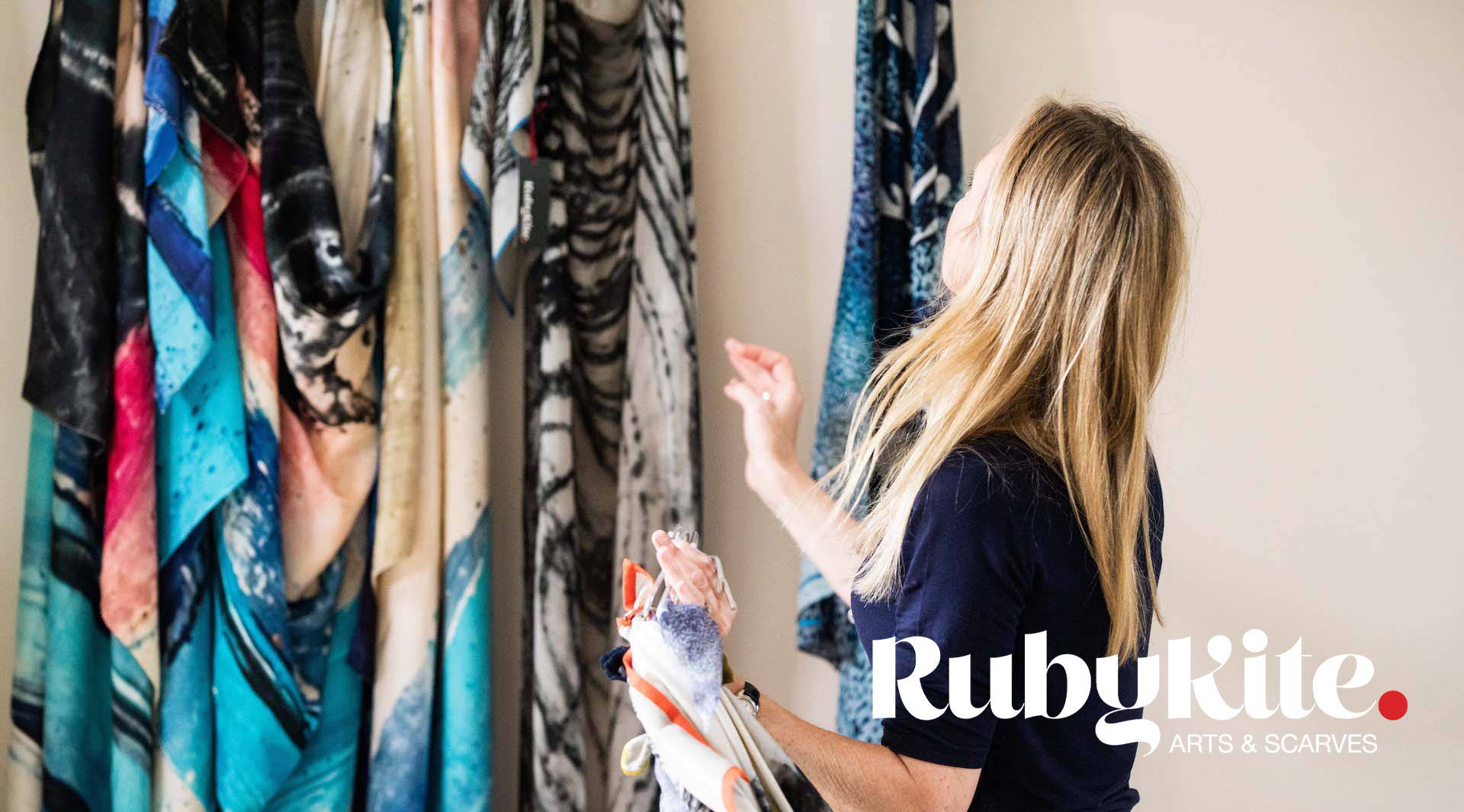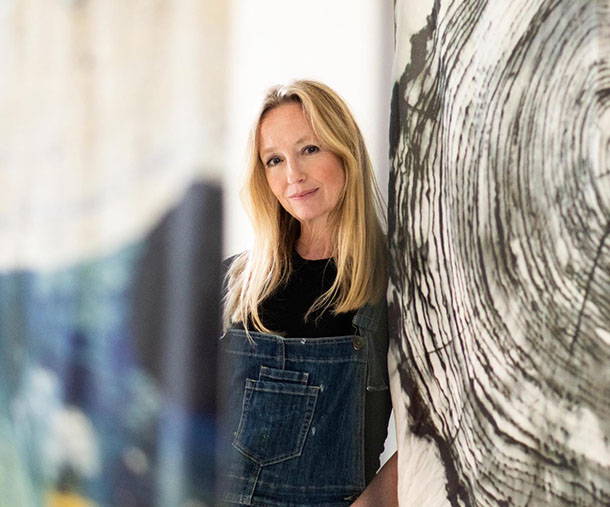 Ruby Kite is an independent London based brand, founded by designer and printmaker Tamara Williams and Joy Leese, creating contemporary "wearable art", transformed into limited edition silk and cashmere scarves. Having spent over 30 years designing for brands worldwide, they thought it was time to turn their truly individual artworks into unique statement pieces. Inspired by nature, ideas always start with drawings, from a love of composition and visual space through to the energy and freedom of abstract line work. Unique textures are explored through different printmaking techniques which translate beautifully onto each scarf.

Always original in a world of mass production.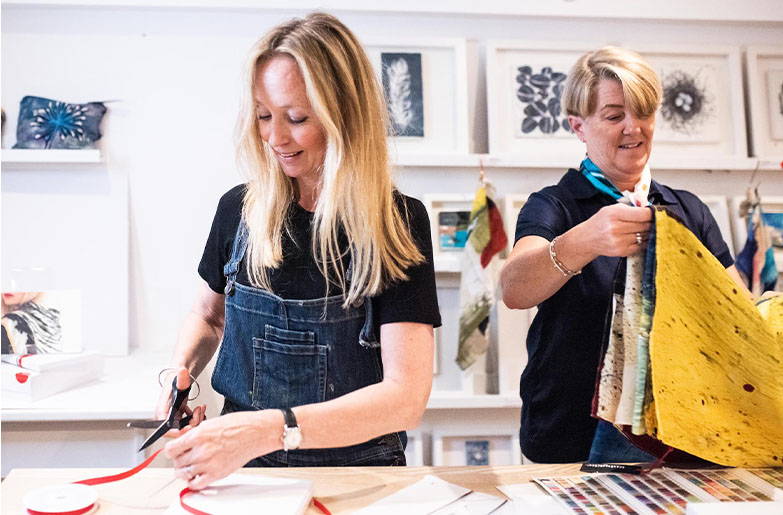 Each colour story is printed in small batches on high quality natural materials and packaged by hand. Ruby kite is always original with limited editions that stand-out as truly original in a world of mass production.