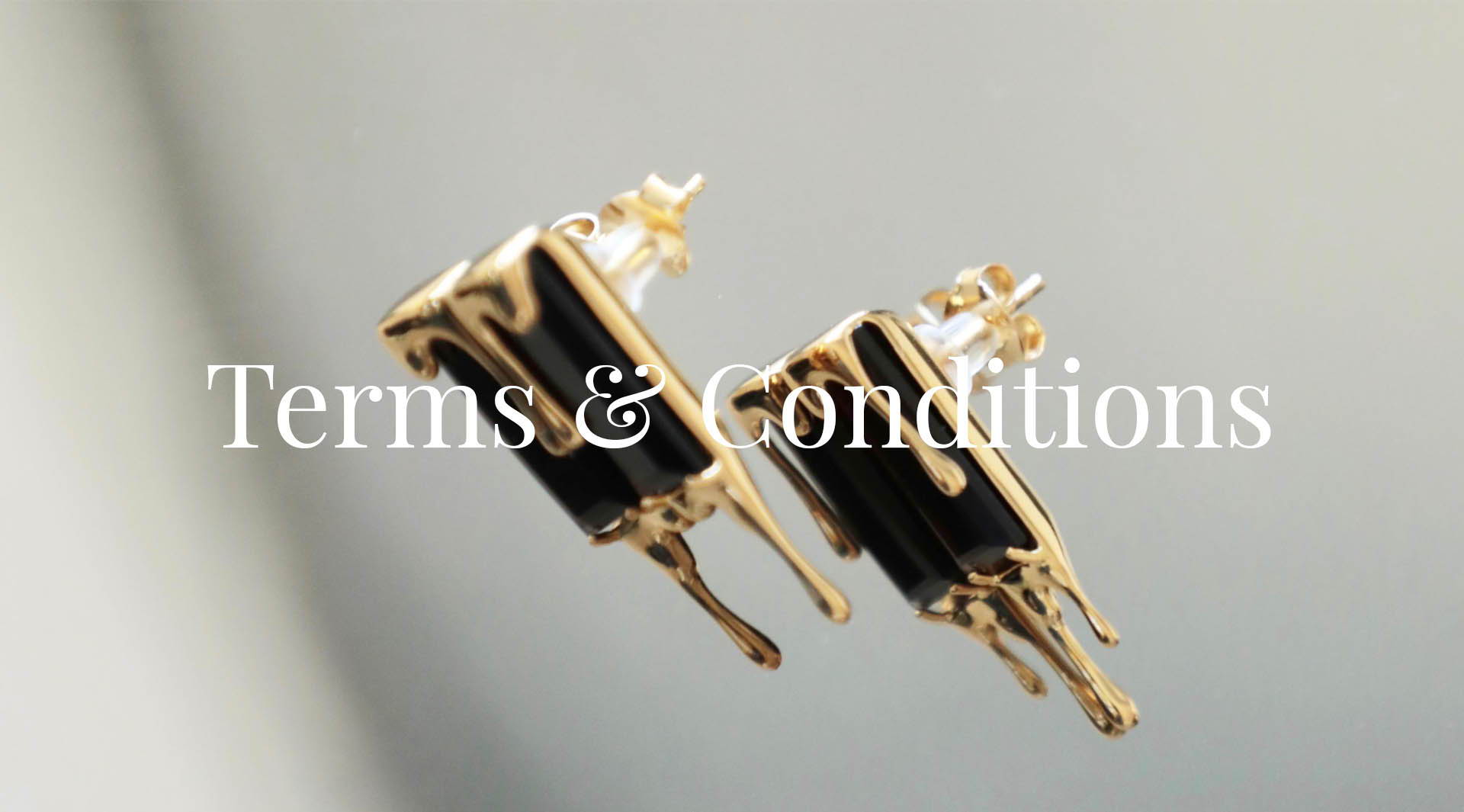 Definitions

1. Definitions
In these Terms of Sale, the following words shall have the meanings set out below:
"Vipop"or "we" or "our" means Vipopco Limited.
"Contract" means a contract agreed by you and Vipop on the sale or supply of goods pursuant to these Terms of Sale.
"Goods" means any goods or products offered for sale on this Website from Vipop.
"Website" or "Site" means www.vipop.com
"You" means you or any persons who order goods through this Website from Vipop.
2. These terms and conditions
"Terms of Sale" govern your order and purchase of any goods through this Website. By submitting your order on this Website, you agree to accept these Terms of Sale and to be legally bound by them. If you do not wish to accept these Terms of Sale, please do not submit any order through this Website.
Vipop reserves the right to make changes to the site, related policies and agreements, the Privacy Policy and this terms and conditions at any time.
You are advise to check the site from time to time to check the update or changes to the said policies and agreements.
Vipop attempts to be as accurate as possible in relation to the information and content on the Website. However, Vipop, to the maximum extent permitted by law, does not warrant or guarantee that the information and content on the Website is accurate, complete, up-to-date or error-free.
3. Intellectual Property
All software and Content (which is defined as, or includes, any text, audio or music, video, graphics, photographs, and image) are the intellectual property of Vipop and are protected by intellectual property and copyright laws and international treaty provisions.
4. Registration
You will need to register an account to use some of the Services available to you on the Site. In registering an account you agree to provide information about yourself that is true, accurate, current, and complete in all respects. Please refer to our Privacy Policy (point 15) for more information on how we use your personal data. In using the Site, you agree to accept responsibility for all activities conducted through your account. You are responsible for keeping your account and password secure. If you feel or suspect that the security of your account has been compromised or if there is unauthorised use of your account, please contact us immediately.
5. Eligibility to Purchase
In order to place orders with us, you must meet our conditions of eligibility:
Be aged 18 years of age or over
Be in possession of a valid credit/debit card issued by a licensed bank acceptable to Vipop for payment or be in possession of a valid online method of payment acceptable by Vipop.
All orders are subject to stock availability and confirmation of the order price. Items in your shopping basket are not reserved and may be purchased by other customers.
6. Product Description
Vipop will try all the best to ensure that the Content and the product descriptions on the Site will be accurate and complete as possible. We however do not warrant that Content and product descriptions are accurate, complete, current or error-free. Please refer to our Returns policy if you feel a product offered by Vipop is not as described.
7. Order Confirmation/Acceptance
After you place an order to purchase goods from Vipop through the Website, you will receive an e-mail of invoice and delivery note from Vipop confirming receipt of your order.
This email is only a confirmation of receipt of your order and does not constitute an acceptance of your order. Your order will be accepted and the contract between you and Vipop will be completed when we send you an email to confirm the goods have been dispatched to you. Only the goods listed in the confirmation email sent at the time of dispatch are included in the contract formed. All sales contracts are therefore concluded in Hong Kong SAR and are written in English.
Vipop reserves its right not to accept an order for any reason at its discretion.
If Vipop declines your order, we will notify you using the e-mail address you provided during your registration onto this Website or by phone within five working days after you placed the order. If payment was made and your order is cancelled, Vipop will refund the appropriate amount of the charge to you.
If you do not receive any email or phone call from Vipop informing you the cancellation of your order within 2 working days after you placed the order, your order is deemed to be accepted by Vipop.
8. Payment
We accept payments made by Visa, MasterCard, American Express and Skrill.
Payment for the products shall be made in full before physical delivery of the goods.
Vipop reserves the right to correct pricing errors that may inadvertently occur. In the event of a pricing error, we will notify you of the error and allow you to either proceed with the transaction at the correct price or cancel your order at no cost to you.
You hereby represent and warrant that you are the legitimate holder or authorized user of the credit card that you use for payment of the goods.
9. Title and Risk
Title to goods passes to you when we receive your full payment. Risk of loss of goods passes to you when the goods is delivered to your designated location.
10. Liability
Vipop's total liability shall not exceed the total price paid by you for such goods.
Neither party shall be liable to the other party for any indirect, incidental, special, consequential damages or any loss of business or profits arising out of or in connection with your purchase, use or performance of the goods.
Nothing in these Terms of Sale shall limit or exclude either party's liability to the other arising in respect of (i) fraud; (ii) death or personal injury arising from negligence; or (iii) any other liability which cannot be so limited or excluded under applicable laws.
11. Pricing
Prices are shown on the Site in Hong Kong Dollars (HKD). Prices displayed on the Site at the time your order is accepted will be honoured except in the case of obvious error. We use our best to ensure that all prices appearing on the Site are accurate, we do not guarantee that they are error-free and reserve our right to rectify any errors. If we discover an error in the price of any products that you have ordered, we will inform you as soon as possible and offer you the option of reconfirming or cancelling your order. If we are unable to contact you, we will treat the order as cancelled.
If your credit/debit card is not denominated in Hong Kong Dollars (HKD), the final price charged in your currency will be calculated by your issuing bank in accordance with the applicable exchange rate on the day your card issuer processes the transaction.
12. Cookie Policy
This website uses cookies, small files that are sent to your browser and stored on your device when you visit a website. Cookies allow efficient operation of the website, by optimizing the browsing experience. They also provide information to the owner of the website for statistical purposes or advertising, mainly to personalize the user experience by remembering their preferences. By consenting to this Terms and Conditions, the User consents also to the use of cookies by the website.
Most browsers are configured to accept cookies, as long as the settings have not be changed. By using our website, you accept that cookies are installed in accordance with our Cookie Policy.
NAVIGATION AND FUNCTIONAL COOKIES
These cookies are necessary for the correct operation of the website and allow you to be recognized by vipop.com, so that you do not have to enter data, such as language and country, each time you visit. For registered users, these cookies allow them to be recognized and to access services in dedicated areas. These cookies improve the quality and experience of navigation. Other technical cookies may be used to monitor data traffic to identify fraudulent transactions. In some contexts, disabling these cookies may not be technically possible, since they are necessary to guarantee website operations or in some cases, they are used by the Data Controller for fraud prevention purposes.
THIRD-PARTY PROFILING COOKIES
These cookies are used to create a user profile with the purpose of sending commercial messages according to preferences expressed during a visit to the website or to improve the shopping experience and browsing. They allow us to provide commercial offers on other affiliated websites (retargeting). vipop.com does not have control over the information because it is completely controlled by third-parties as described in their respective privacy policy.
vipop.com
AND THIRD-PARTY STATISTICAL COOKIES
These cookies are used for statistical analysis on how you navigate the site. The results of these analyses are used anonymously and exclusively for statistical purposes. The site uses some third-party services which, independently, may install their own cookies.
Data Controller
The Data Controller for data collected through this website is VIPOPco Limited., a company incorporated under the laws of Hong Kong SAR, with its head office located at unit 2004-2006, 20 F Alliance bldg, 133 Connaught road central, Sheung Wan, Hong Kong – email:vipop.doc@gmail.com
Collection of Computer Data and use of cookies on our website
When you visit Vipop, our company servers will automatically record information that your browser sends whenever you visit a website. This data may include:
– Your computer's IP address
– Browser type
-The pages with in Vipop you visit
– The time spent on those pages, items and information searched for on our site, access times and dates, and other statistics.
This information is collected for analysis and evaluation in order to help us improve our site and the services and products we provide. This data will not be used in association with any other personal information.
As part of the above, Vipop may use Google Analytics features based on Display Advertising, including but not restricted to the following: Remarketing, Google Display Network Impression Reporting, DoubleClick Campaign Manager integration, and Google Analytics Demographics and Interest Reporting. Using the Google Ads Settings (https://www.google.com/settings/ads), you can opt-out of Google Analytics for Display Advertising and customize Google Display Network ads.
Vipop also uses Remarketing with Google Analytics to advertise online; third-party vendors, including Google, may show Vipop ads on sites across the Internet. Vipop and third-party vendors, including Google, use first-party cookies (such as the Google Analytics cookie) and third-party cookies (such as the DoubleClick cookie) together to inform, optimize, and serve ads based on visitors' past visits to Vipop, as well as report how ad impressions, other uses of ad services, and interactions with these ad impressions and ad services are related to visits to Vipop.
DISABLING BROWSER COOKIES
Most browsers are configured to accept, check and disable cookies through the settings. Please note that disabling navigation or functional cookies may cause malfunction of the site and/or limit services. Below are links for managing cookies on the following browsers:
Internet Explorer
Chrome
Firefox
Safari
13. Warranty
All Goods include the Standard Warranty in accordance with Hong Kong SAR law and with all applicable laws.
14. Governing Law
These Terms and Conidtions, together with all our policies and procedures, are governed by and construed in accordance with the laws of Hong Kong and all the EU dispositions. The relevant courts of Hong Kong SAR will have exclusive jurisdiction in the event of any dispute or claim associated with these Terms and Conditions and also with the Privacy Policy that you will find in a separate file.
15. Final disposition
If any part of these Terms & Conditions for buying products online is found to be invalid by law, the rest of them remain valid and enforceable.
Changes to the Terms and Conditions
Vipop reserves the right to modify and change the Terms and Conditions at any time. Any changes to this policy will be published on our site.
Last update, May 16, 2019