Time Out Hong Kong: 9 Slow fashion brands to shop now on VIPOP
Posted by FABIANA GONZALEZ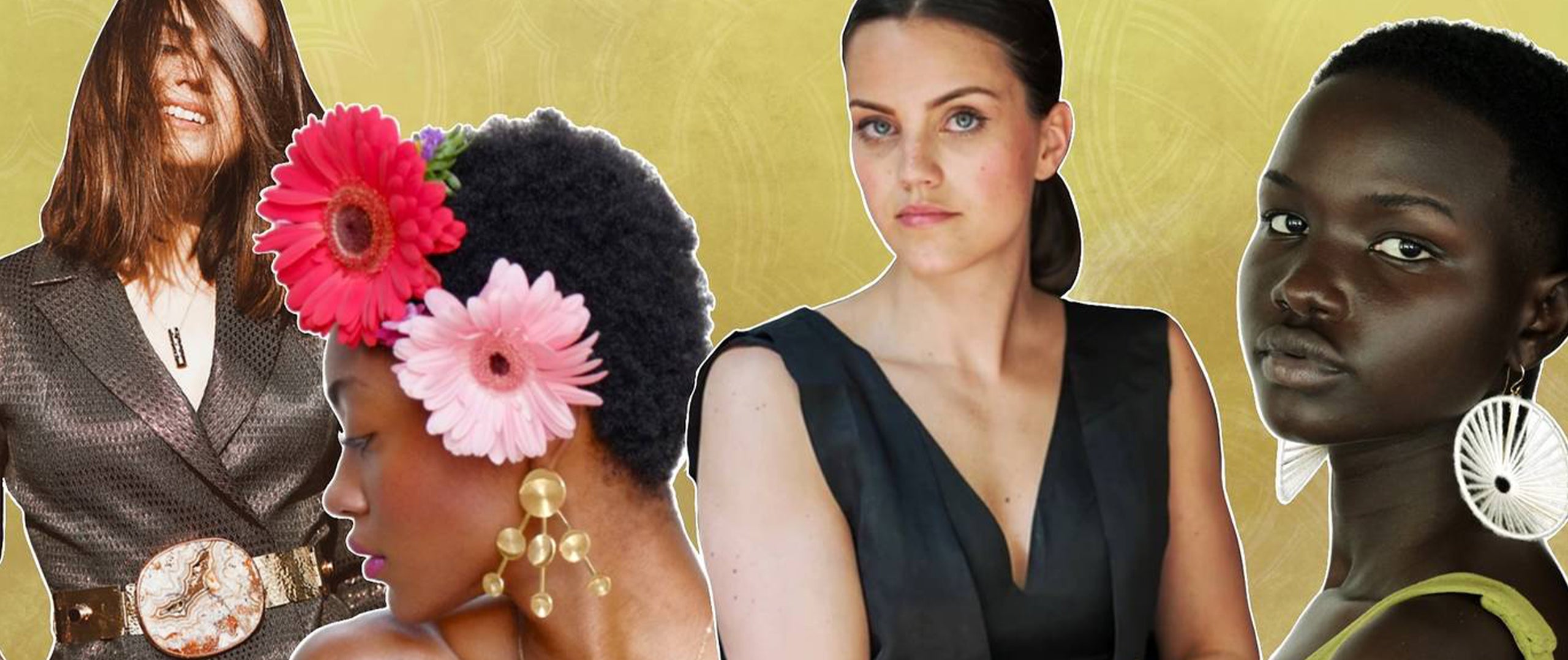 Shop knits, resort wear, accessories and jewellery, responsibly
Conscious shopping is being mindful of where you spend your dollars. Why not invest in items that not only look good, but are taking steps to better our planet, and its people: us! VIPOP is an online fashion destination bringing Hong Kong fashionistas unique and sustainable designer pieces from around the world. It is a platform that highlights the brands and the people behind them who are taking steps towards a more sustainable fashion life cycle by donating partial proceeds to charities, producing in small batches, using organic materials, or designing multi-occasion items so you get the most wear. The Vipop brand teams carefully researches each of the designers before adding them to the online marketplace. They start with looking into sustainable practices such as uncured leather, recycled material, handcrafted, and small batch. When possible, they even physically visit bazaars, local events, and the designer's showrooms. They then discuss how the brand fits within Vipop's sustainability ethos and brand aesthetic before partnering with a designer. The following list are some of our tops picks to shop now on Vipop.

Lo Mark
 

is a knitwear brand inspired by the products of Latin America and the fashion from Paris. The brand was found by the Vipop team during their research on ancient techniques. Alpaca textiles are great known for their high quality and they have been used since the Inca period, they not only tell a story of tradition, but also allow us to praise the work of thousands of artisans whose craft is often undervalued. 
From Latin America, designer Lorena has adopted the beautiful materials and the manicured patience of its artisans to produce items of exceptional quality. And from Paris, the grace and elegance of easy-to-wear pieces. Lo Mark only shears alpacas once a year for their products, and use cotton and linen made from organic fibres.
Vipop looks to work with brands whose details lie in the process with which they are made. From artisans, to artistic expression Vipop brings you timeless, unique and versatile pieces with the most amazing stories to tell.
AP Cult
 

strives to produce fashion that not only looks good, but leaves a positive footprint in the world. Every collection is designed to create awareness for one of the many initiatives they support. One specific initiative called 'Pearl Harbor' uses pearls from a local oyster farm in French Polynesia. A percentage of this collection goes towards supporting the projects engaged in marine life and ocean cleanup campaigns. 
Sophie established her jewellery brand
 

Sophie Simone Designs

 

based on her passion for travel and nature. Today, Sophie works closely with talented Mexican artisans who carefully handmake each design.
Effortless elegance and fashion with a cause are part of the core principles that guide Vipop's selection. Brands that not only have the most stunning designs, but that also stand out for the same values. 
Hippy Chick's effortless boho style is inspired by the designer's years of nomadic life, travelling through Asia and South America. Part of their sales go towards environmental charities, especially Save Posidonia Project, a plan of action to raise funds exclusively to the conservation of Oceanic Posidonia marine plant.

Smeralda Swimwear
 

is a resort and swimwear brand with a sophisticated, bohemian touch. Its designs celebrate Latin American lifestyle and folklore with its colours and unique silhouettes. All of the pieces are made with materials that are 100% organic, with the 2020 collection made entirely of recycled fabric. 

Scarves
Vipop wants to stress the importance of paying attention to quality and tradition; choosing designers that not only use the best techniques, but also the best materials available. Their selection of silk and cashmere scarves are true examples of this.
An independent London-based brand founded by designer Tamara Williams and printmaker Joy Leese,
 

Ruby Kite

 

produces limited edition silk and cashmere scarves with a zero-waste philosophy. They digitally print in small batches using high quality natural materials. Digital printing versus screen printing saves water and power, while also using less harmful chemicals. They even package everything by hand into silk pouches instead of boxes so that their packaging can be reused. 

Every scarf designed by
 

Mia Papa

 

is 100% handmade in Athens using 100% organic, locally grown (Greece) silk, and responsibly sourced materials. Born and raised in Athens with a background in architectural studies, Mia's unique prints are based on the floor plans monumental buildings, neat huh?
Vipop's search not only encompasses ancient techniques that have been with us through thousands of years, s

uch as macramé,

 but also highlight and applaud the reinvention of the industry in favour of great causes, such as vegan leather. 
An emerging Colombian designer,
 

Camila Mesar

 

produces handbags that are entirely handmade using leftover or discarded materials. Camila is a woman in love with her country and the craftsmanship that she slowly sees being abandoned. She works with Colombian artisans to produce bags that are modern in design, but made with the traditional techniques she is keen to preserve.
Gunas New York

 

is a high fashion, 100% vegan handbag brand with a cruelty-free philosophy. Started by designer and animal lover, Sugandh G. Agrawal, Guna's heart and soul screams to be the voice of animals. With styles to suit every mood and lifestyle, the brand sources and produces its products using artisan and small-scale ethical manufacturers from all over the world.
To shop these designers and to take a fashionable step towards sustainability shop
 

Vipop's online store. What's more, they offer fast and free shipping to Hong Kong. To keep up to date on new products and designers, be sure to give them a follow on their official

 

Facebook

 

and

 

Instagram.
Reviews (7 comments)
Collection 2019
Sale 70% Off
Title for image