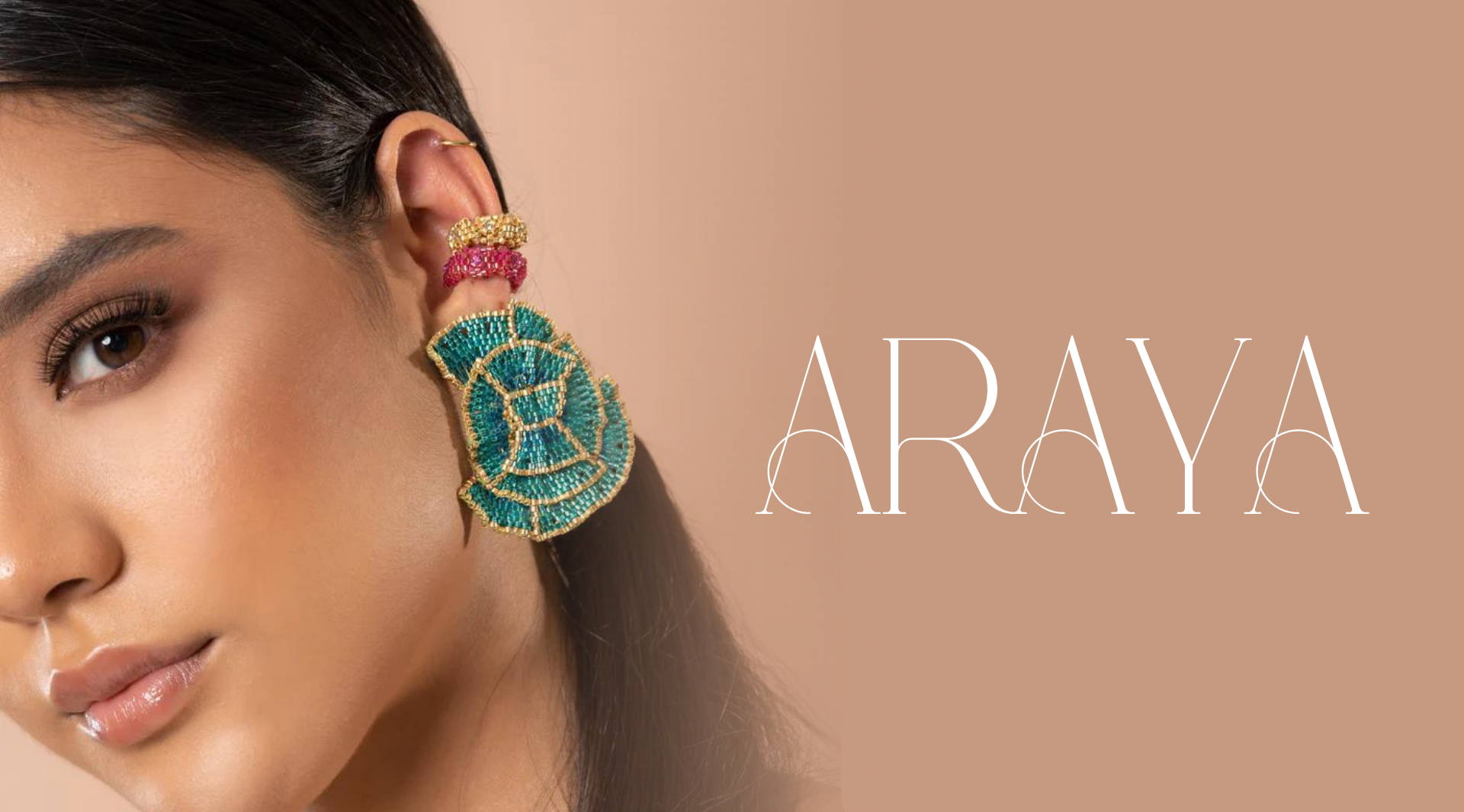 Luisana Moreno
The person behind the brand
Luisana Moreno, the creator and designer of Araya, is of Venezuelan origin and holds a degree in Human Resources and Business Administration. Despite her early connection with art and music, she never imagined that jewelry design would become her calling. However, after moving to Colombia, she found a way to connect with jewelry design and underwent training to create innovative woven pieces. This art soon became her passion and her project.
It wasn't until January 2019 that Luisana decided to believe in her talent and embark on this journey. Since then, the team has grown to include great members such as Maria Andreina Flores, who plays a crucial role in logistics, distribution, and marketing of the brand, and Ana Gabriela Piza, an incredible artisan who brings dreams to life with her weaving skills.
Araya is a truly unique and special project that was born from the emotion and passion for creating handmade jewelry. The brand's purpose is to represent and celebrate the essence of women through each piece. The name of the brand itself, Araya, was inspired by the Salinas de Araya in Venezuela, a place known for its striking colors and shapes.

Araya is a testament to the beauty and creativity that can be achieved when talent and emotion are combined in the pursuit of creating something truly special.