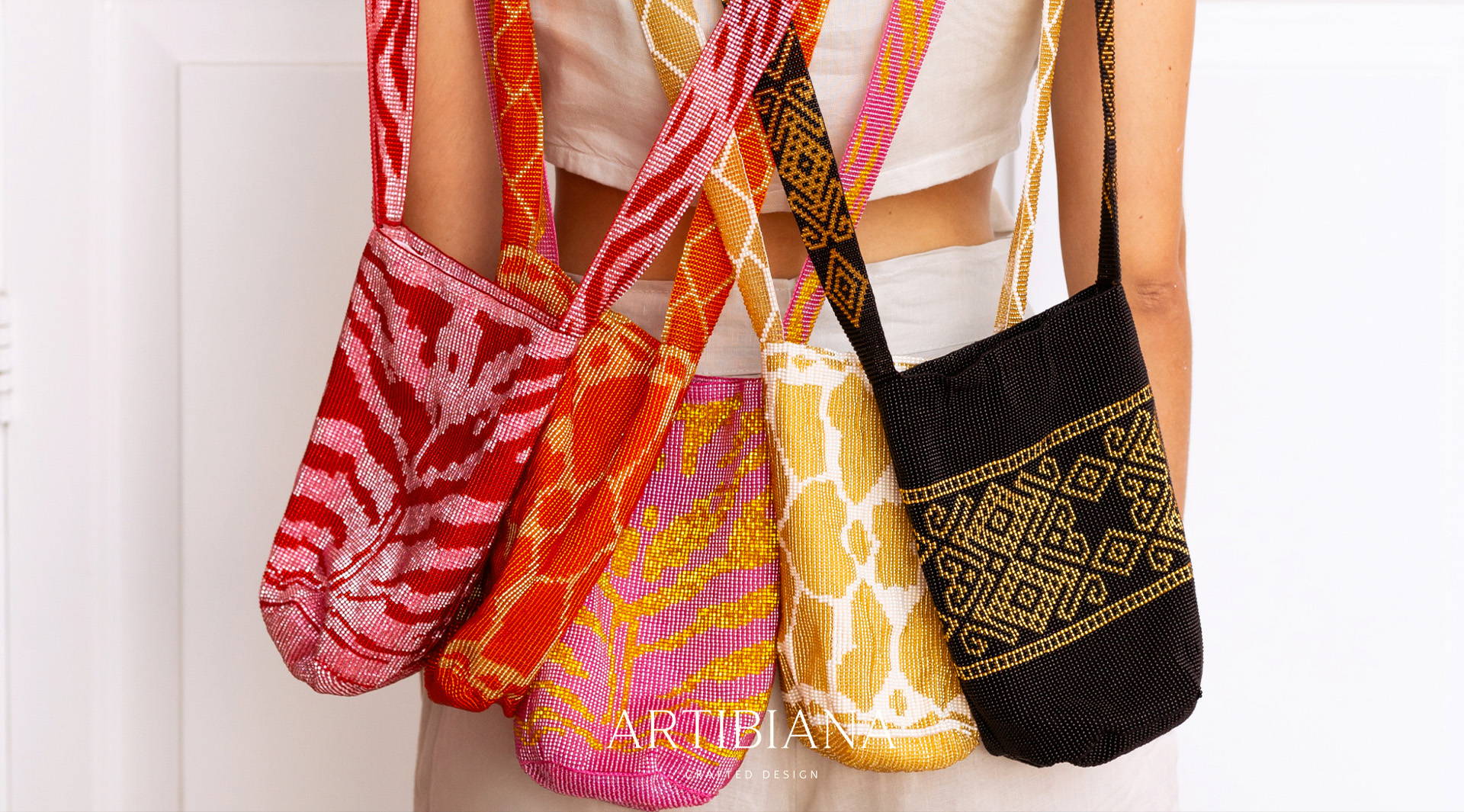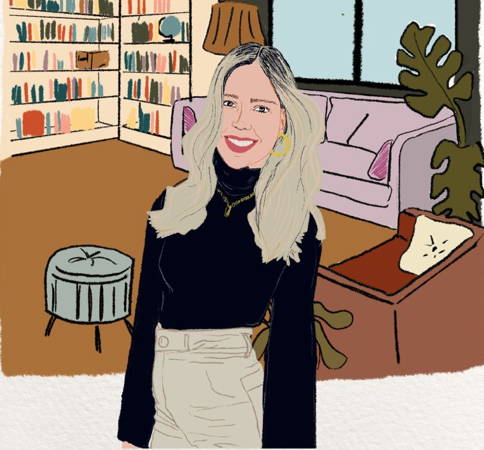 Artibiana envision a world that has been created with effort and dedication by hands carved by culture and experience. Our universe is surrounded by dreamers who believe in the magic of life reflected through work, a teaching that has been inherited for generations and must be shared as a treasure whose legacy conceives our future.
The inspiration behind our vision has been given to us by our country, and now the color of its landscapes, the warmth of its people and the high level of their talent accompany your journeys.
EACH BAG TAKES OVER ONE WEEK TO BE WOVEN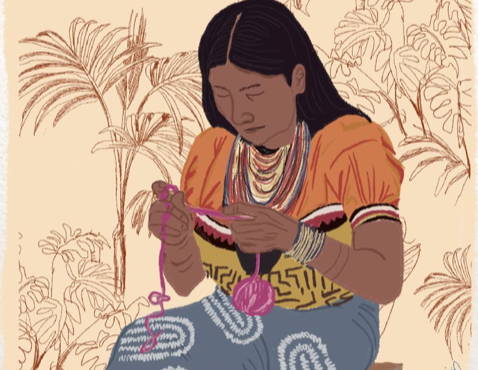 The Embera Chamí Community
EMBERA BAGS - MAGIC HANDS
Ancentral knowledge and the spiritual language of the Embera Chamí of Risaralda community are woven for fifteen days in each of these treasures made in Czech bead, transmitting to those who use them, the wisdom of their pieces.