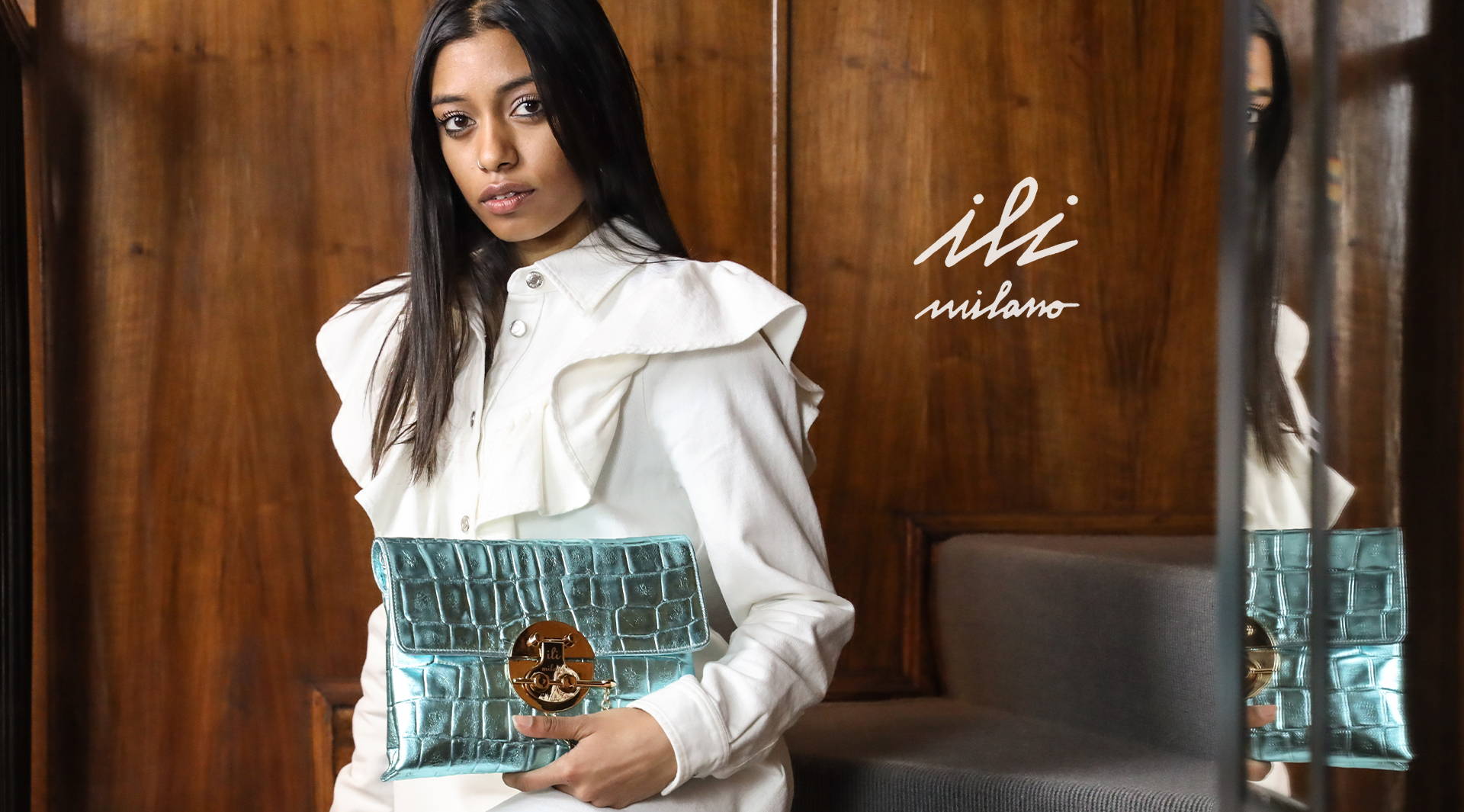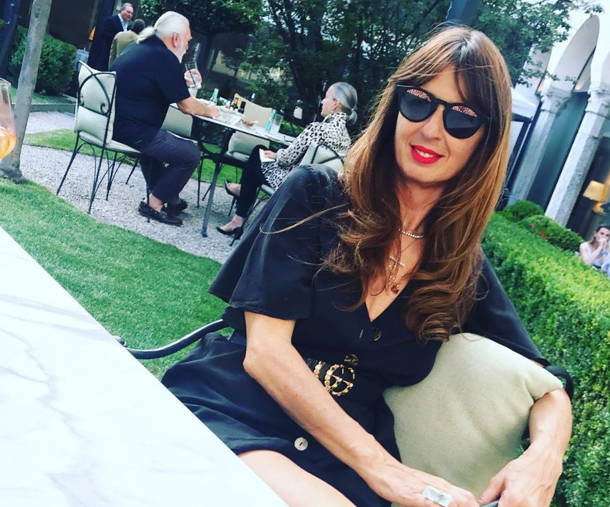 About Ili Milano's Designer
The adventure started 10 years ago, with Roberta's desire to produce a bag that was practical, light and especially comfortable.She had lived her childhood playing in the leather company of her grandmother who already 80 years ago travelled the world to buy leather. She started by making several samples of bags inspired in her needs; a bag that could be used in the same way both day and night.
The first prototype of bag was a clutch (pochette) with a glitter texture inside, Roberta, then, decided to focus only on that KEY model. Clearly over time she changed the idea of not doing many pieces with one colour but, instead, she started to make only unique pieces, so that women could only have unique bags for them to match their own style and taste, or in other words, their own particularity.

Unique bags to match each woman's own particularities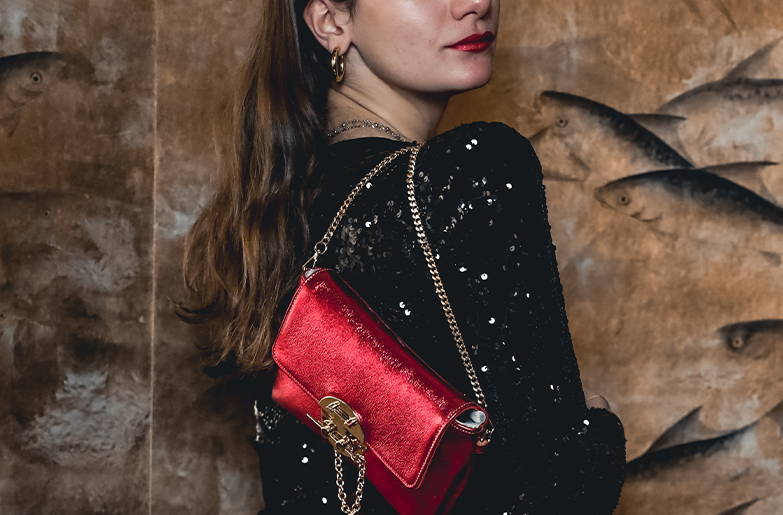 The bags are all made in Italy by artisans based in Milan, all the textures are bought in Italy and the leather Is bought from Roberta's family company Bonaudo, and its of high quality, the accessories are made in Italy too.
"I wanted to create something different from all the other bags companies this means I didn't want to have a neutral texture for every bag as we always see, but I wanted to do something more fashion and <> that is why I introduced the glitter, the Kamasutra (main fabric), the flowers and other different types of textures, the bags have the uniqueness of having a reversed lurex zipper; my idea was to surprise the people once they opened the bag.I engraved on the closure of the bag precisely because I wanted it to remain imprinted and to mirror my own personality".
Roberta