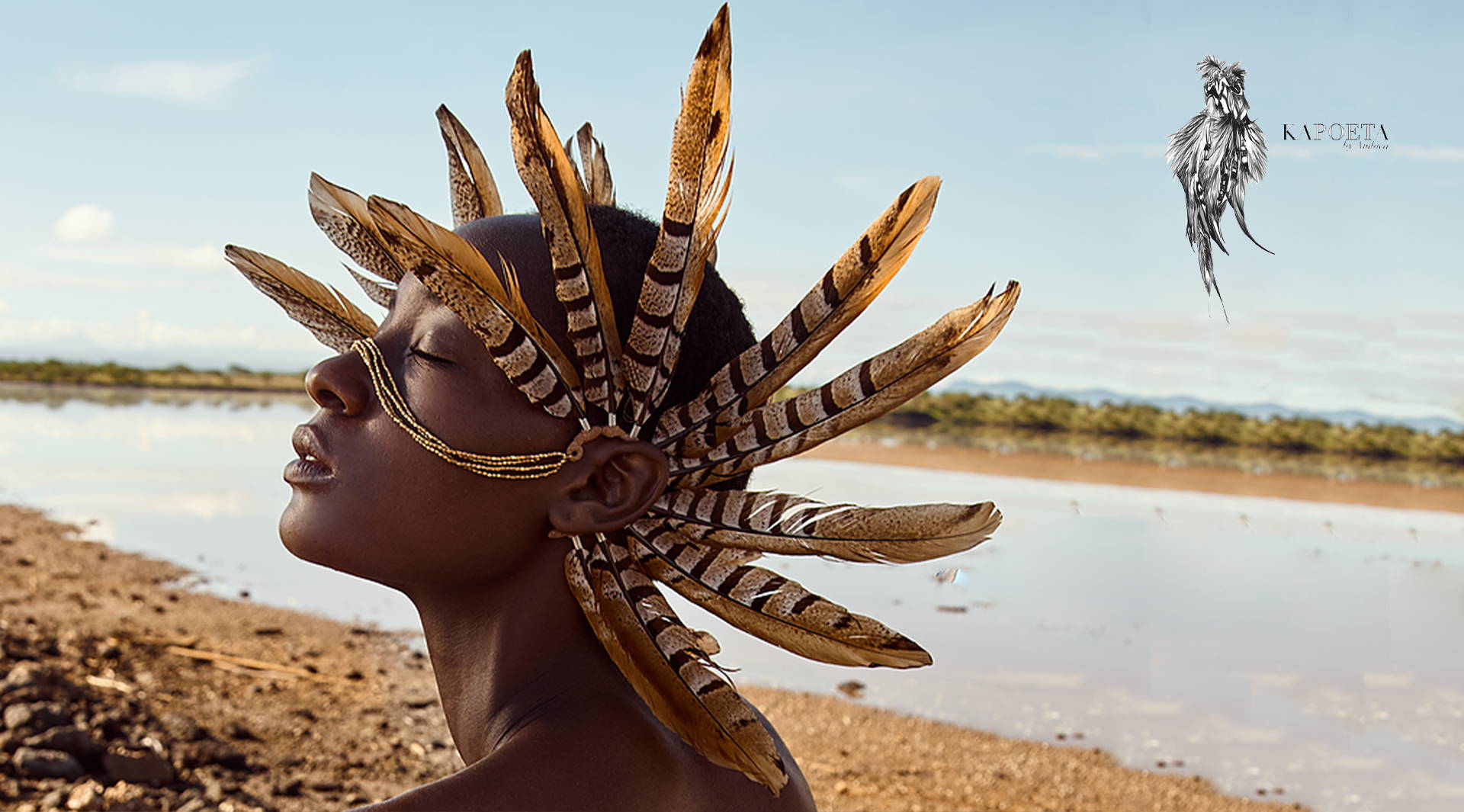 Kapoeta by Ambica is a luxury collection of handmade feather jewelry and accessories where each unique feather piece beautifully combines edgy, extravagant and elegant. Founded in 2016 as an African eco-fashion brand, Ambica supports ethical and sustainable sourcing, production and design.
Inspired by her travels through Spain, Morocco and India, Ambica discovered a dynamic fusion of culture and fashion where colors and dimensions came to life in unique and surprising ways.
In 2014, she completed an intensive silversmithing course at Ruth Prowse School of Art in Cape Town and brought life to silver bird skulls, silver sand dollars and traditional Miao earrings. In 2018, Ambica expanded the brand and started designing a new collection that features boho-chic apparel that are intricately beaded using traditional Maasai beads and techniques. Each piece is uniquely designed, paying close attention to detail and experimenting with colors and patterns. All creations resonate deeply with Kapoeta by Ambica's values and ethos and continue telling the story of this unique brand.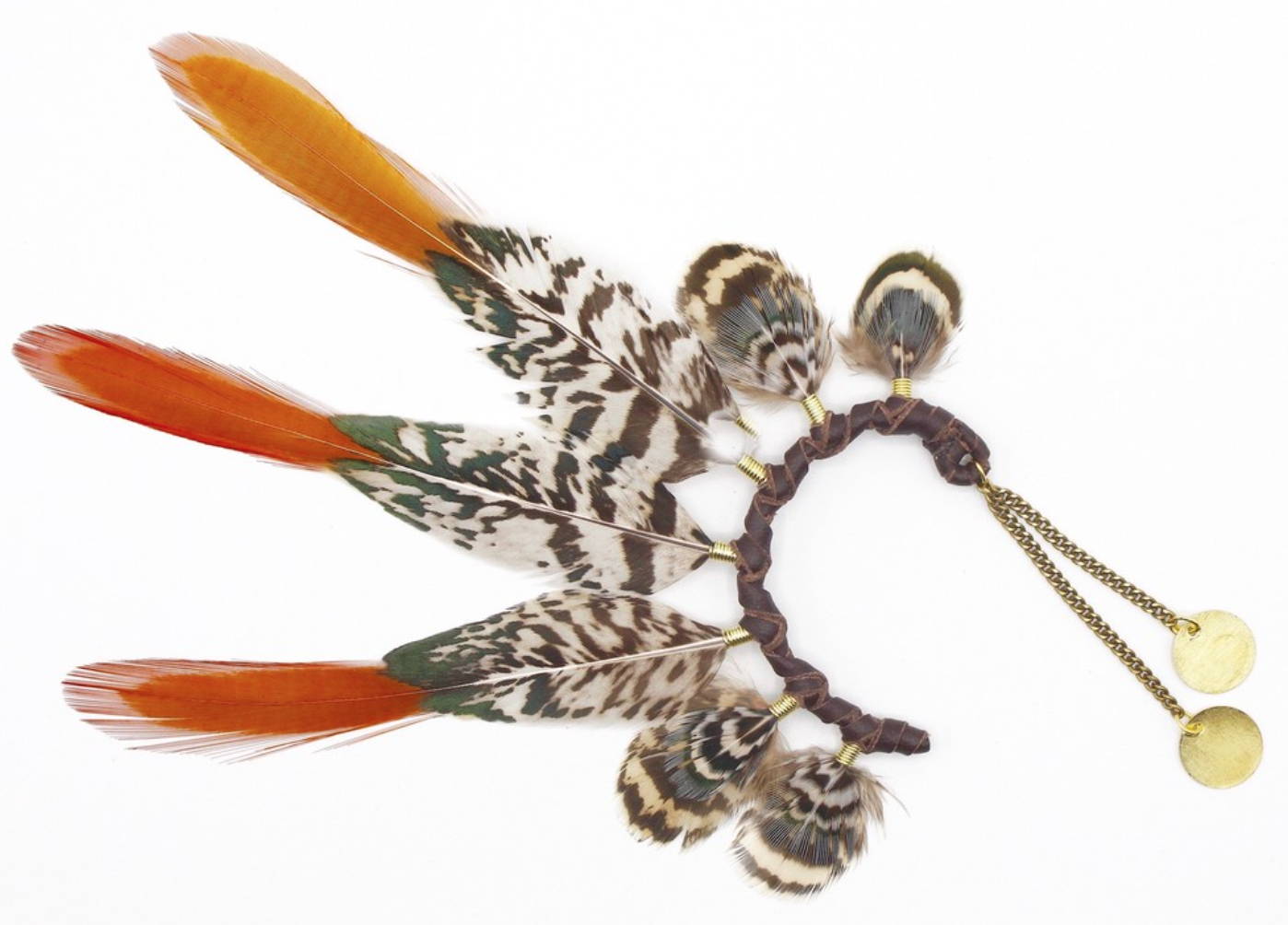 Kapoeta work closely with the fly-tying community in Kenya by recycling feathers deemed unusable or simply the off cuts. Fly tying is an age-old art that requires delicate craftsmanship & skill, emphasizing on quality & attention to detail.
Cockerel or chicken feathers are sourced, fumigated and dyed from the local Kenyan market.
By locally outsourcing feathers that are a bi-product from the chicken industry, they contribute to the livelihoods of the individuals who collect the feathers and support their collective vision to recycle materials into further value. Sourcing these types of feathers require time, patience and quality control.
Their gift bags are from the Vivid Generation Afrika Society, a community-based project in Nairobi that started making handmade paper bags from recycled materials in 2001. The projects main objective is to offer life opportunities to street kids, vulnerable children and drug addicts by reclaiming their basic rights and creating economic empowerment.