Mar a Mar is a Colombian brand created for irreverent women, who love to be the center of attention.
We believe that women should feel beautiful in their own skin and that they should have the freedom to express themselves through fashion. That's why Mar a Mar offers a wide range of clothing with all the Latin flavor, that mixes colors, textures and designs that allow you to create unforgettable looks from a swimsuit.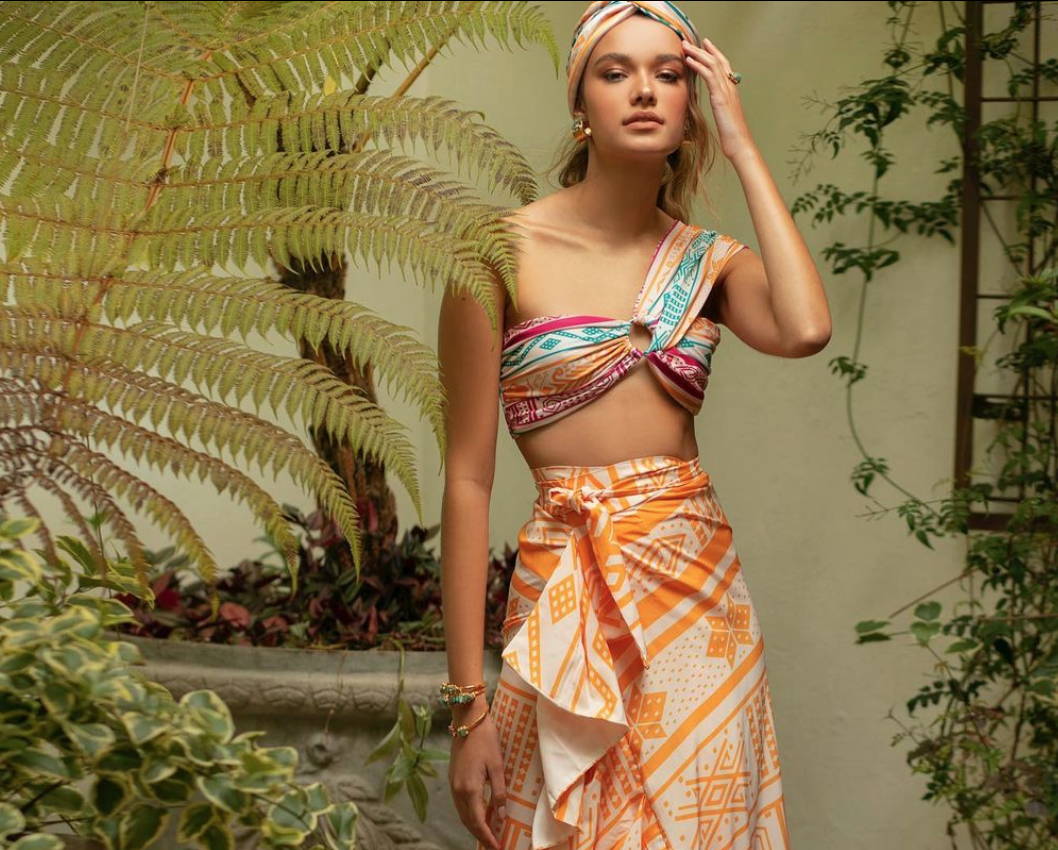 We are the essence of summer, because we are unique and irreplaceable. We are the women of Colombia, because we breathe the same air and smell the same flowers. We know what it feels like to be a woman in Colombia, because our clothes are inspired by our culture and our country.

Our garments are handcrafted one by one, so each piece is unique and unrepeatable. We make sure that every woman who wears Mar a Mar feels like she is part of our story and also part of Colombia's story.
Our designs are inspired by Colombia—the land, the people, and their culture—but they're also designed for women everywhere who want to feel beautiful in their own skin.
Environmentally Conscious Designs
At Mar a Mar we are aware of the situation of the planet and that is why we are working hand in hand to contribute our grain of sand.
Recycled Materials
All our clothes are made with recycled fabrics from pet bottles.
Water-Based Inks
The inks that we use to print our fabrics are water-based and do not generate any contamination when washing because they do not leave residues.
Made To Order
They do not work in series creating over stock of garments. We produce according to the movement of each garment.