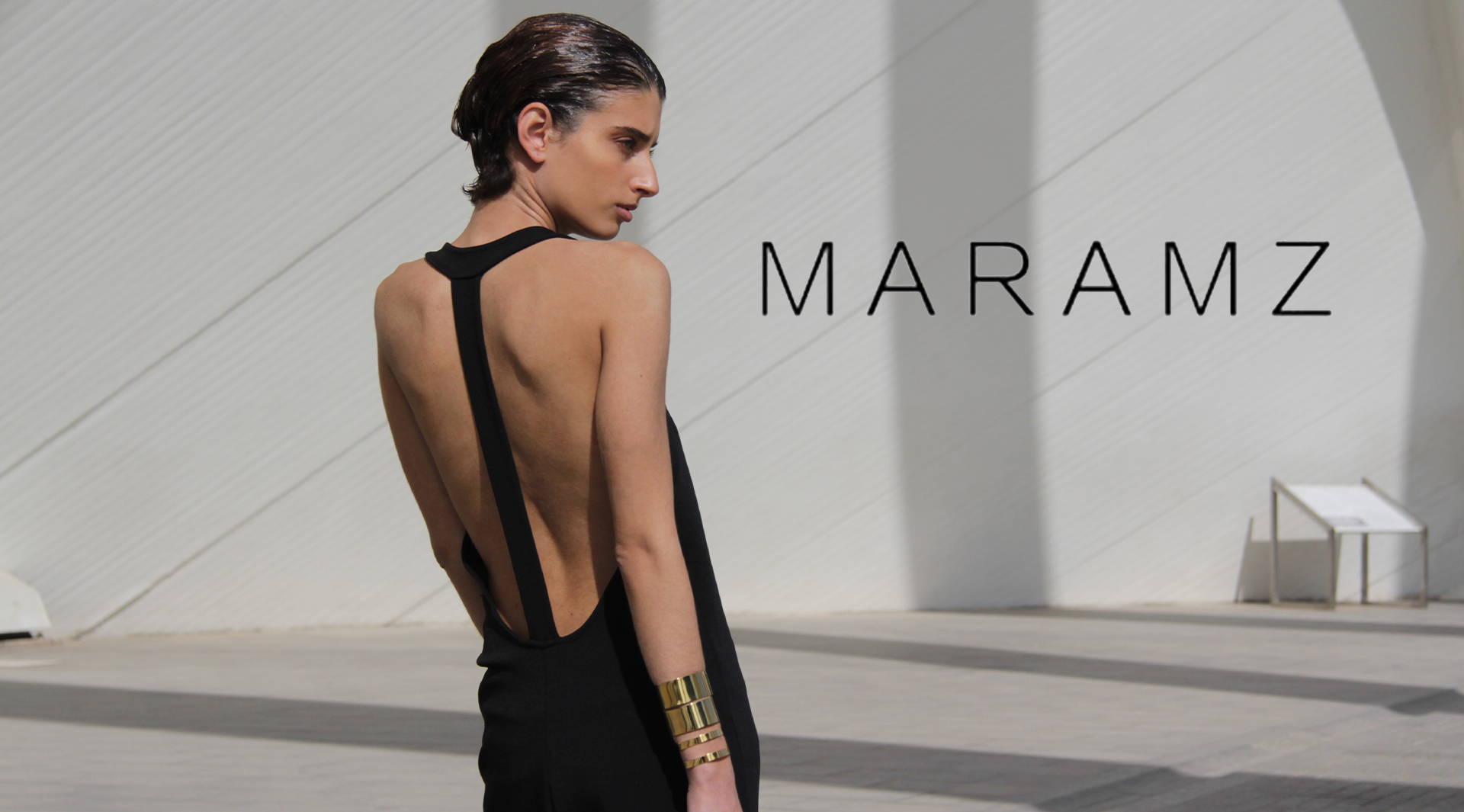 MARAMZ: SUSTAINABLE JEWELRY IN TUNE WITH ART
"MARAMZ WAS BORN FROM THE NEED TO ALIGN ART AND SUSTAINABILITY, CREATING A CONCEPT, "THE JEWEL MADE SCULPTURE"
Idea/Value: We turn a hard material like stainless steel into a fine, artistic, slow, ethical and sustainable jewel.
Concept: We want to convey a way of understanding jewelry as art, through small sculptures, creating the concept "jewel made sculpture."
Style: Minimalist jewelry of modern and contemporary art. We use 316L stainless steel for its sparkling qualities. This allows us to adopt a visual magnitude to the work of art, creating an architectural and sculptural style of refined lines.
Narrative: In them we find the narrative and background of life from the point of view of Marian Zaragoza. What does he intend to provoke? a feeling, a reflection, a knowledge, a story…
And that when acquiring it; represent, express, remember and help to identify with her, as a woman who has something to tell. And be she, the one who culminates the final work.
transmitting; a value, a philosophy, a style and a concept."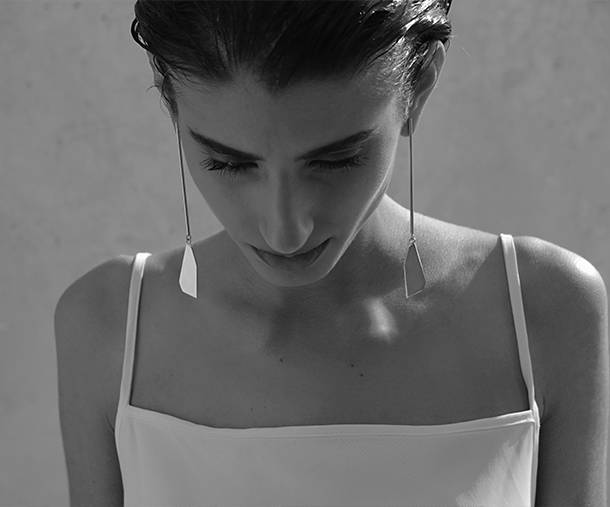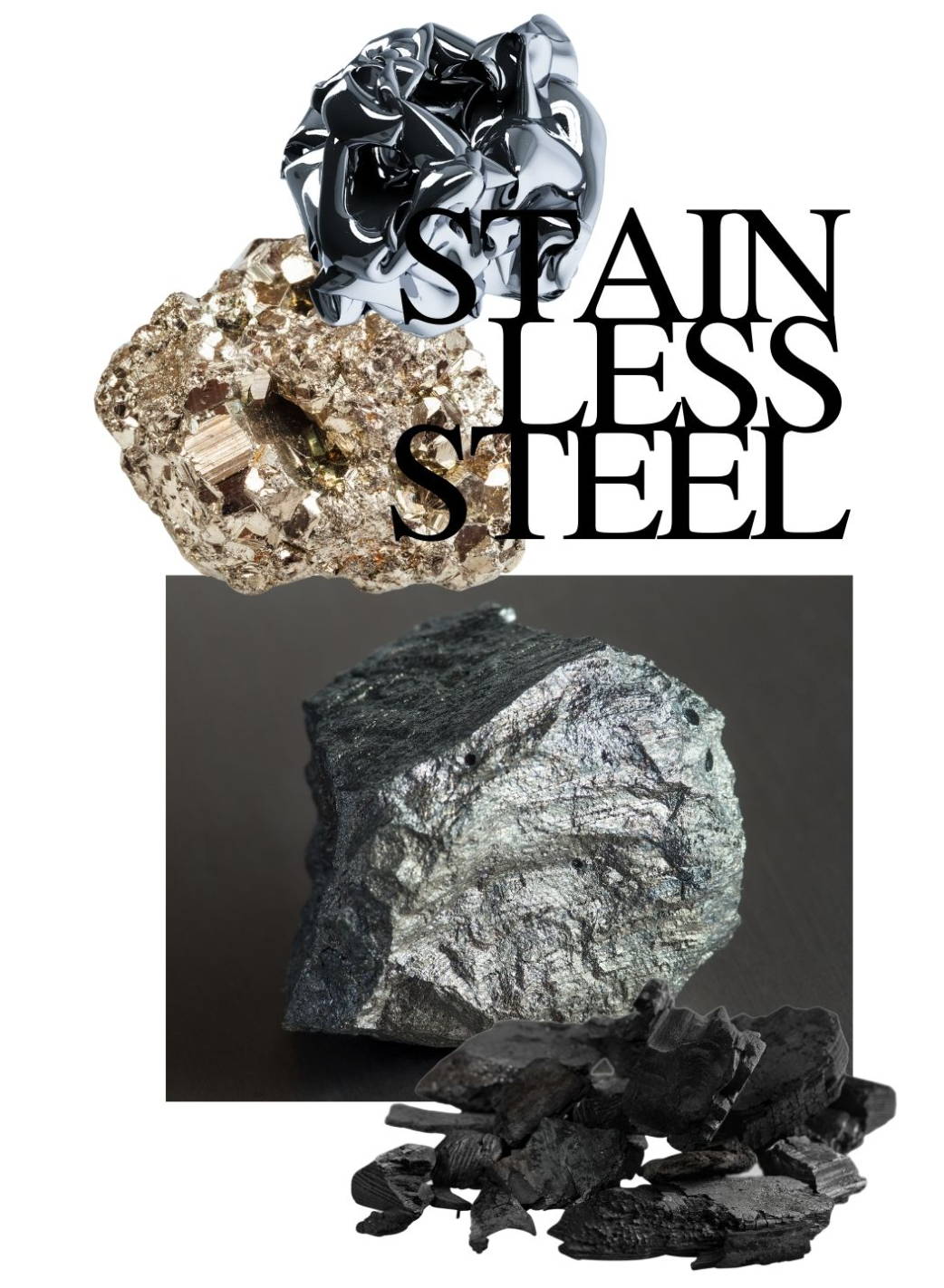 WE USE A HARD MATERIAL LIKE 316L STAINLESS STEEL, SUSTAINABLE AND COMMITTED TO THE ENVIRONMENT, CONSIDERED THE MOST RECYCLED MATERIAL ON THE PLANET.
Composition: Steel is composed mainly of iron, carbon and chromium. Contains at least 18% chromium, the percentage is significant because chromium combines with oxygen to form a thin, invisible layer of chromium-containing oxide. This protective layer is what makes stainless steel "stainless". Stainless steel isn't really stainless, it's just extremely resistant to corrosion.
Green Stuff: We use 316L stainless steel as raw material. It is considered the most efficient, safe and ecological metal, it is the "green material" par excellence, infinitely recyclable.
Recycling: The steel we use is 100% recyclable. So the replacement of the existing metal is negligible, in addition to its ease of recycling at the end of its useful life.
Natural resources: Steel in general has less mining exploitation because the corrosion rates are very low and the recycling percentages are very high.
Durability: Stainless steel is a material of high hardness, tenacity, resistance and long durability. Being a hard material, the designs will retain their shape and will last a long time. With its resistance to rust, oxidation, and discoloration, this corrosion-resistant alloy allows us to preserve designs for a long period of time. (We are talking about steel without gold pvd coating).
People: Steel, both in its production, recycling, use or even disposal phase, does not harm people in terms of health or safety.
Hypoallergenic: It does not produce allergic reactions, nor does it leave greenish colors on your skin.
Certificate: The 316L stainless steel we use has obtained the ISO9001 quality certificate.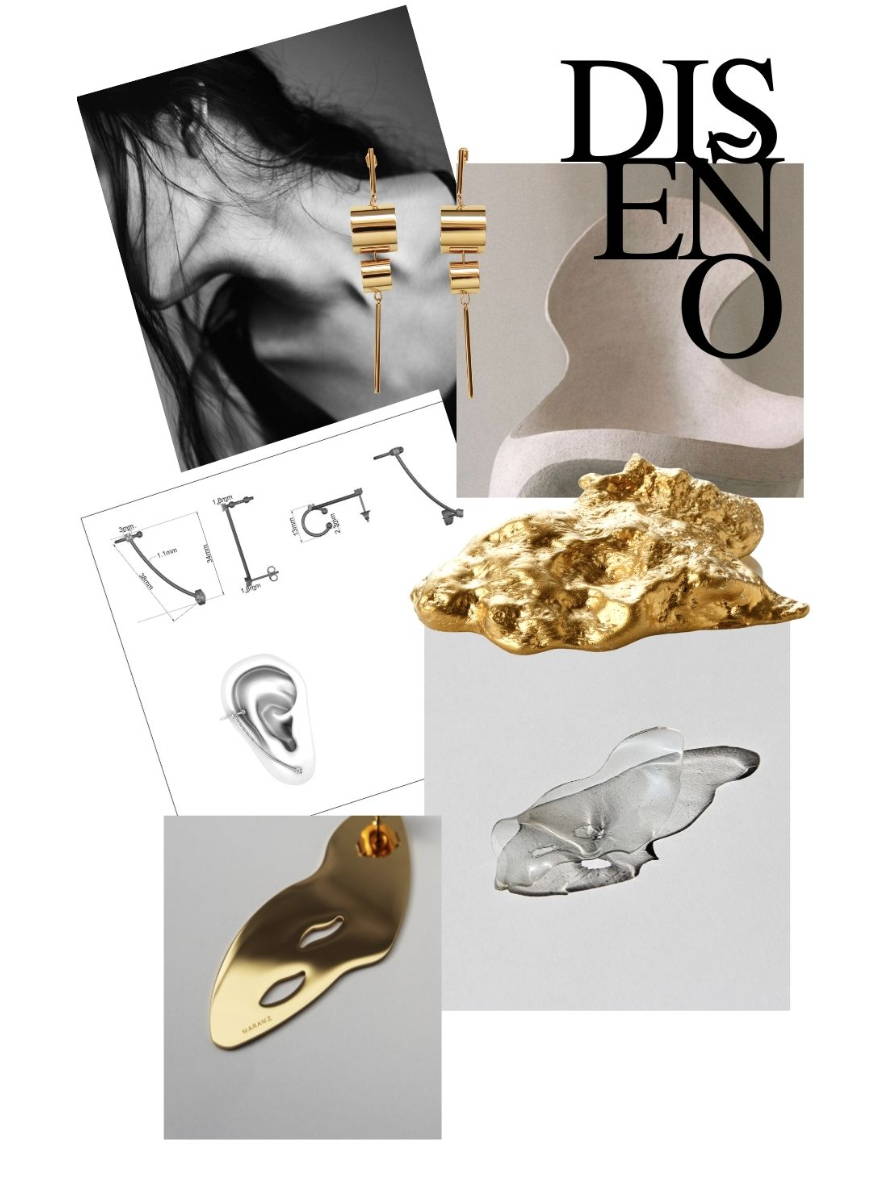 OUR PRIORITY IS TO WORK WITH ETHICAL PRINCIPLES, EFFICIENCY IN THE SUPPLY CHAIN ​​AND SOCIAL RESPONSIBILITY
Creation process: Start with the idea of ​​the design embodied in a moodboard, from which several sketches will be drawn. From these sketches, the design that we are going to create will be confirmed and agreed upon, together with our technical engineer. And once confirmed, the CAD technical drawing will be made, from which a prototype will be made in a 3D printer.
Production, technology and innovation: Steel is not easily moldable, so its work requires extremely high temperatures and industrial processes that do not accept craft work. The fact that it is an industrial process does not mean that it pollutes, on the contrary, we have the latest cutting-edge technology. Innovation allows us to be more productive, create quality jewelry and fulfill our commitment to the environment and sustainability. Polluting less and contributing to reducing carbon dioxide emissions in manufacturing.
Finishing: Once the pieces are finished, they will go through an 18k gold PVD coating process. PVD (Physical Vapor Deposition) improves the performance of stainless steel by increasing wear, scratch and corrosion resistance. Making its durability far superior to conventional coating methods such as electroplating or powder coating.
Supply chain: As for our supply chain, it begins with our steel supplier, which we speak of as "raw material". The raw material is sent to the factory and the entire production process is created in the factory. And then there are the companies that during the production process and at the end also carry out the inspection, verification, testing, and certification of the production. From start to finish, all processes are done in the same factory. This allows us to have exhaustive, transparent quality control and greater management.
Stock: We make small productions based on the demand of our customers. Once they run out we produce them again. Except the exclusive designs that we only produce once.
Quality: Our factory has ISO9001 international quality system certificate in which a QMS quality management system is implemented to manage and prevent quality problems in; raw material, design, materials, during the production process and quality control at the end of production.
Environmental Responsibility: Our factory has got the IS014001 international environmental management system certificate. Environmental Management Systems (EMS) our commitment to protecting the environment through the management of environmental risks associated with the activity carried out.
Social responsability: Our factory has the OHSAS 18001 certificate – Occupational Health and Safety Management System. Our commitment to occupational health and safety and the prevention of occupational hazard