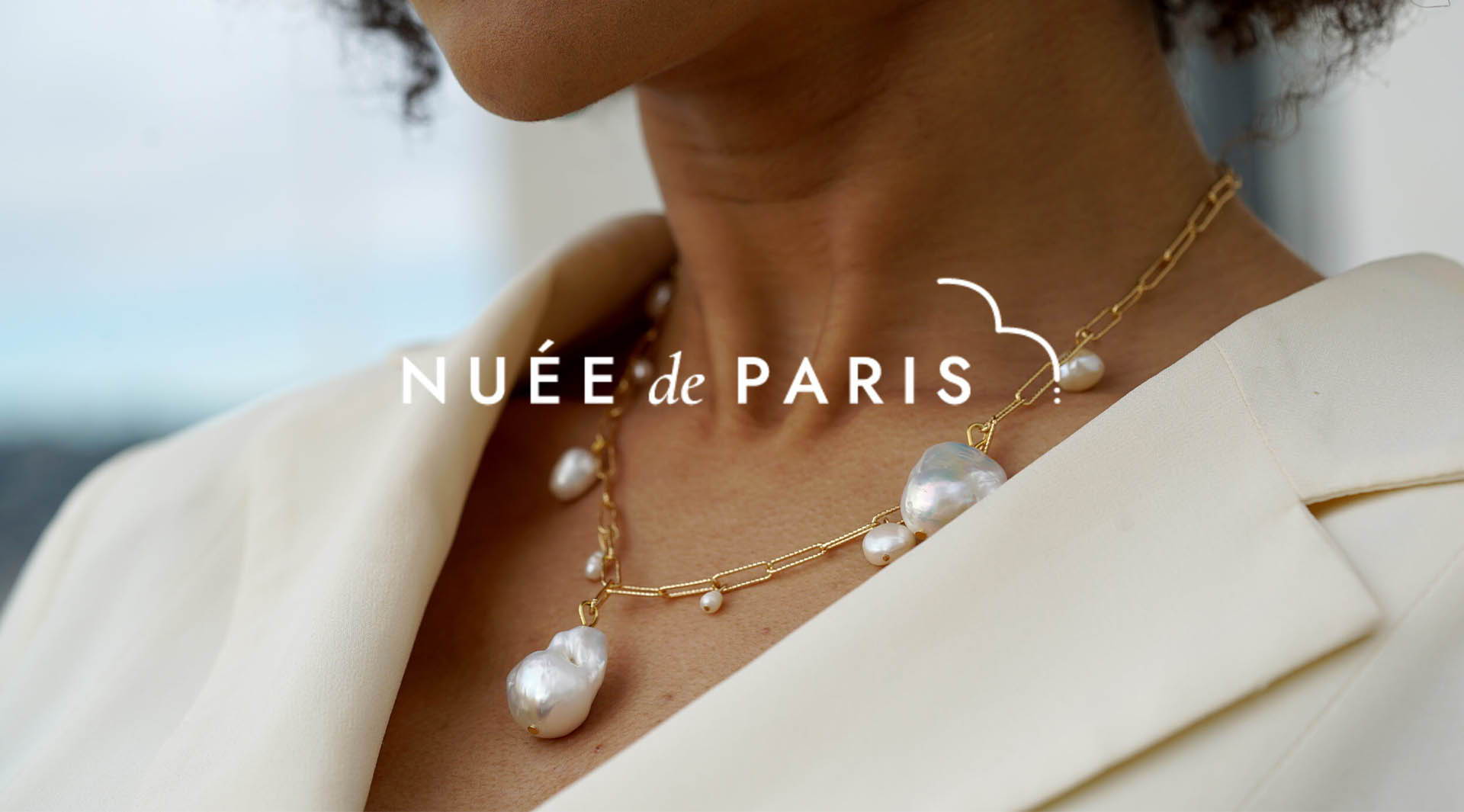 Nuée is a brand that was born from the desire to preserve the know-how of French jewellery. Each piece is handmade according to the strictest standards, using only 3 micron 18 Kt gold-plated brass.
The goal? To bring you a key piece of accessory that affirms the individuality and emotion of each person, while preserving an element of mystery in the symbolism of their creations. It is important that each person appropriates the object according to a personal vision, invoking their inner library.
Highlighting craftsmanship, witnessing know-how generates an extraordinary feeling. A piece of jewellery made in France has an incredible strength; it is the work of several craftsmen, of many hours of work and reflection. It is a great source of pride to be able to participate in the promotion of this essential link in heritage and culture that deserves to be preserved.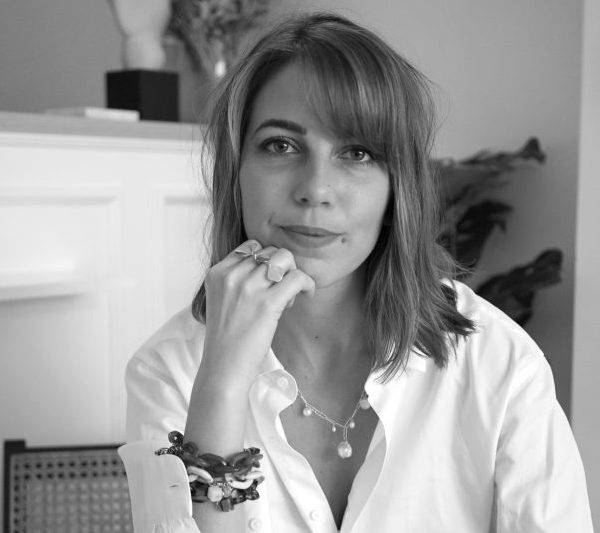 At Nuée de Paris, we believe in giving new life to old things.
We are a company that upcycles old jewellery into beautiful and unique pieces. We love the idea of turning something that is already beautiful into something even more beautiful. You can see this in our Emiko and cultured pearl earrings, which are made from pearl necklaces that have been worn down over time.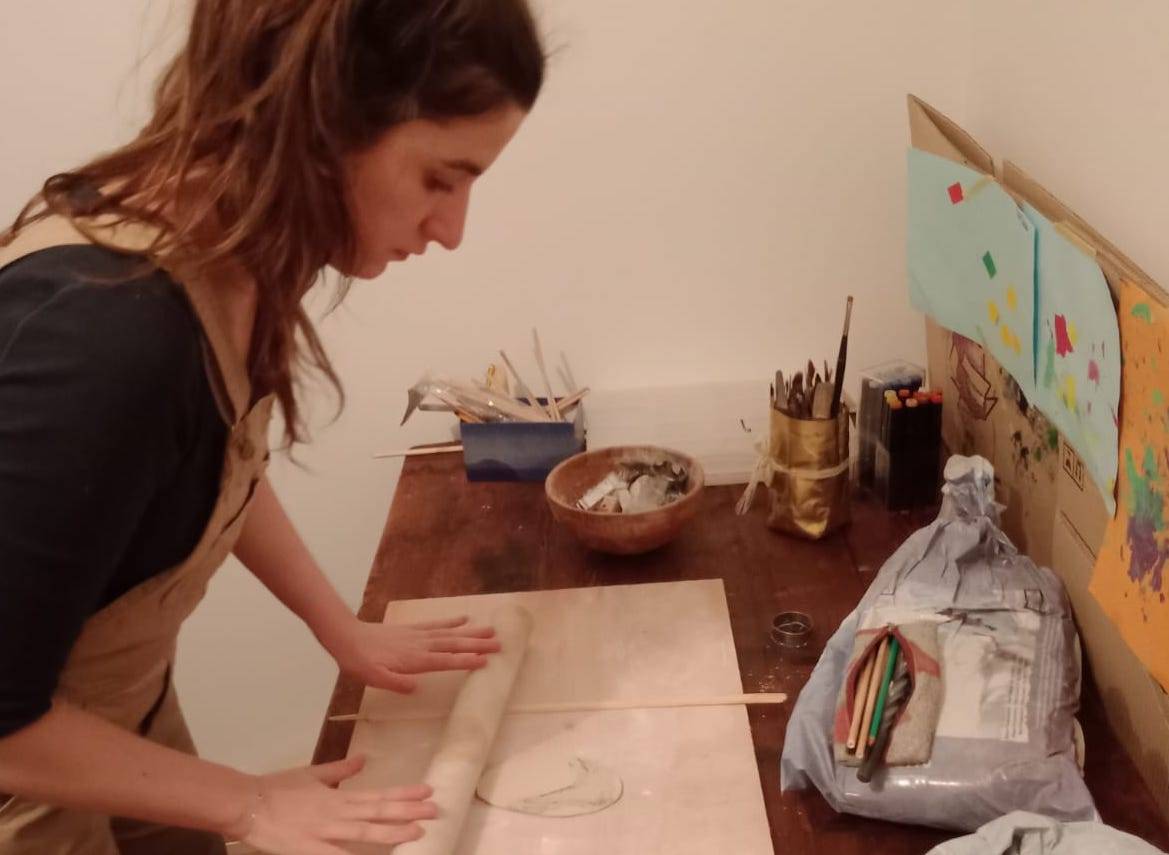 We're passionate about porcelain beads.
Our beads are painstakingly crafted by hand in France, at limited editions. Each bead is made by Mathilde, who has been handcrafting porcelain for over 30 years. The beads start with a core that is beaten to make it homogenous and then smoothed with an ester to give it a smooth finish.
Each bead is embossed with a tool, shaped with a template and then turned over several times to prevent it from warping. The beads are fired at 980°C and then sanded to give them the softness of porcelain. Finally, a second firing at 1280° is carried out before they're ready to be shipped all over the world!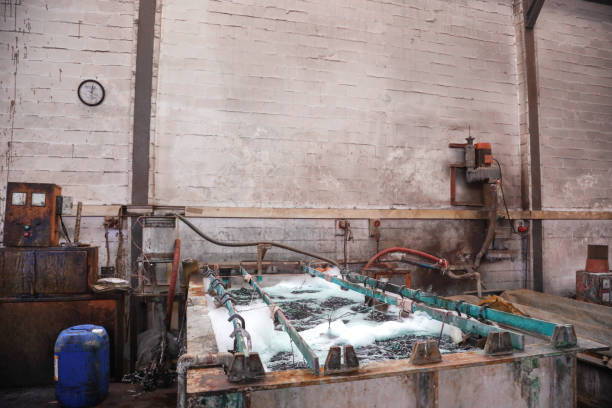 The electroplater is in charge of applying gold layers by electrolysis on surfaces such as brass or silver. At Nuée de Paris we give priority to quality. This is why we want all our products to be 3-micron plated and nickel-free.

DID YOU KNOW?
The term gold plating can only be used if the jewellery is coated with at least
3 microns of gold.
The 3 microns is therefore much more resistant to time. It is 4 times more expensive to make than "gold plated".
Indeed, the latter has only 0.3 to 1 micron of gold layer, which is almost 10 times thinner than gold plating.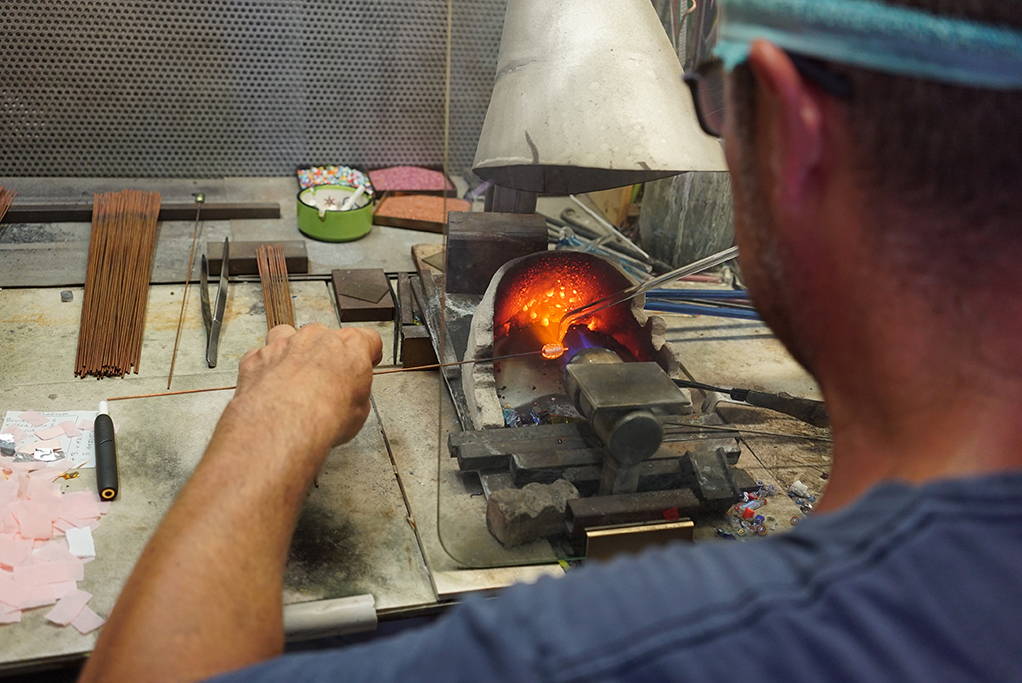 The secret of Murano pearls - Meeting with Stefano
Murano pearls have always aroused my curiosity and admiration. It is one of the symbols of craftsmanship, of know-how, all of which is specific to a city. The light gives a new dimension to the delicate colours, which dance to the movement of the glass.
I had the chance to meet Stefano by a slight chance during a trip to Venice. We were able to admire his know-how, to discuss and since then it is with his talent that we can realize pieces with enchanting colours.
-Brown