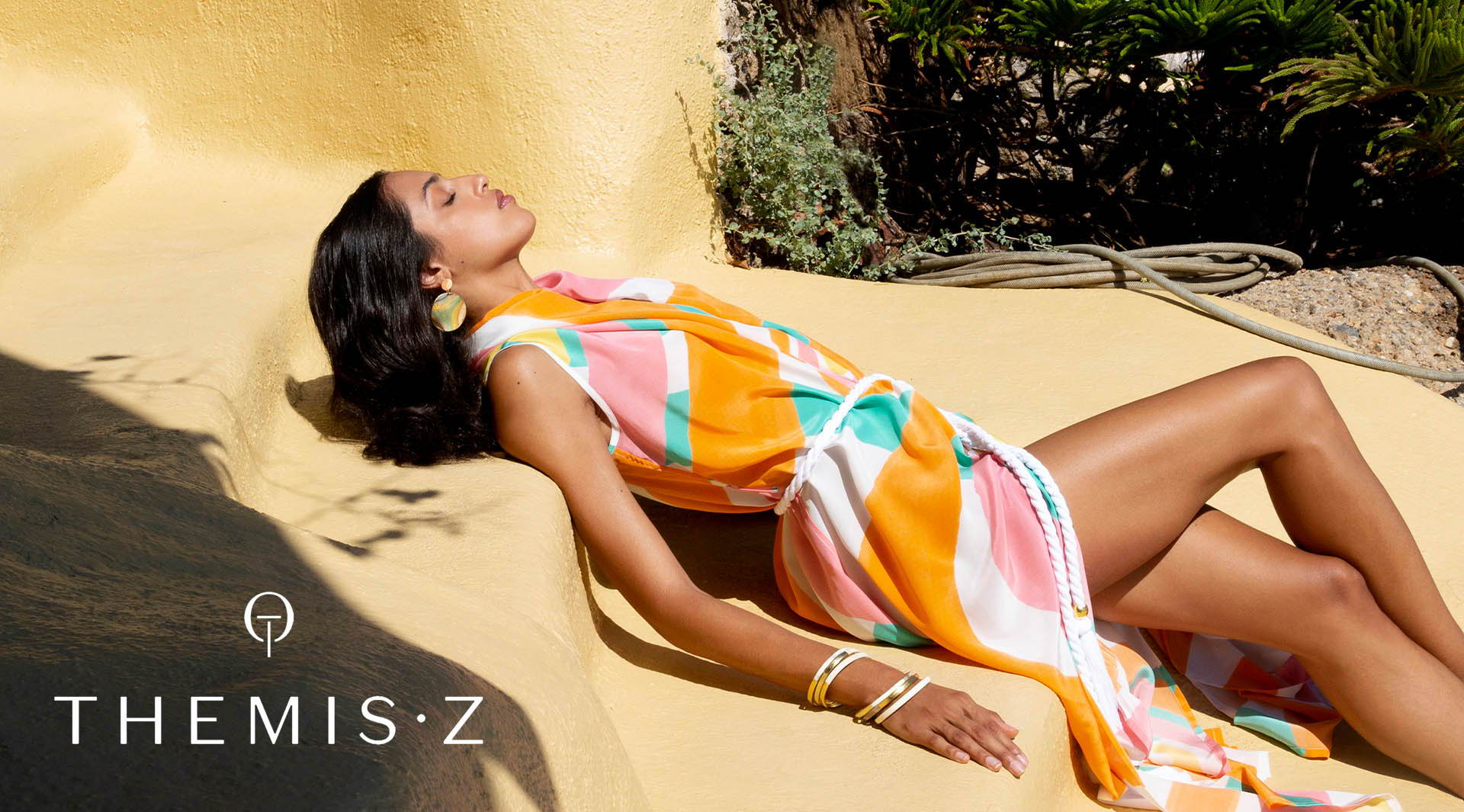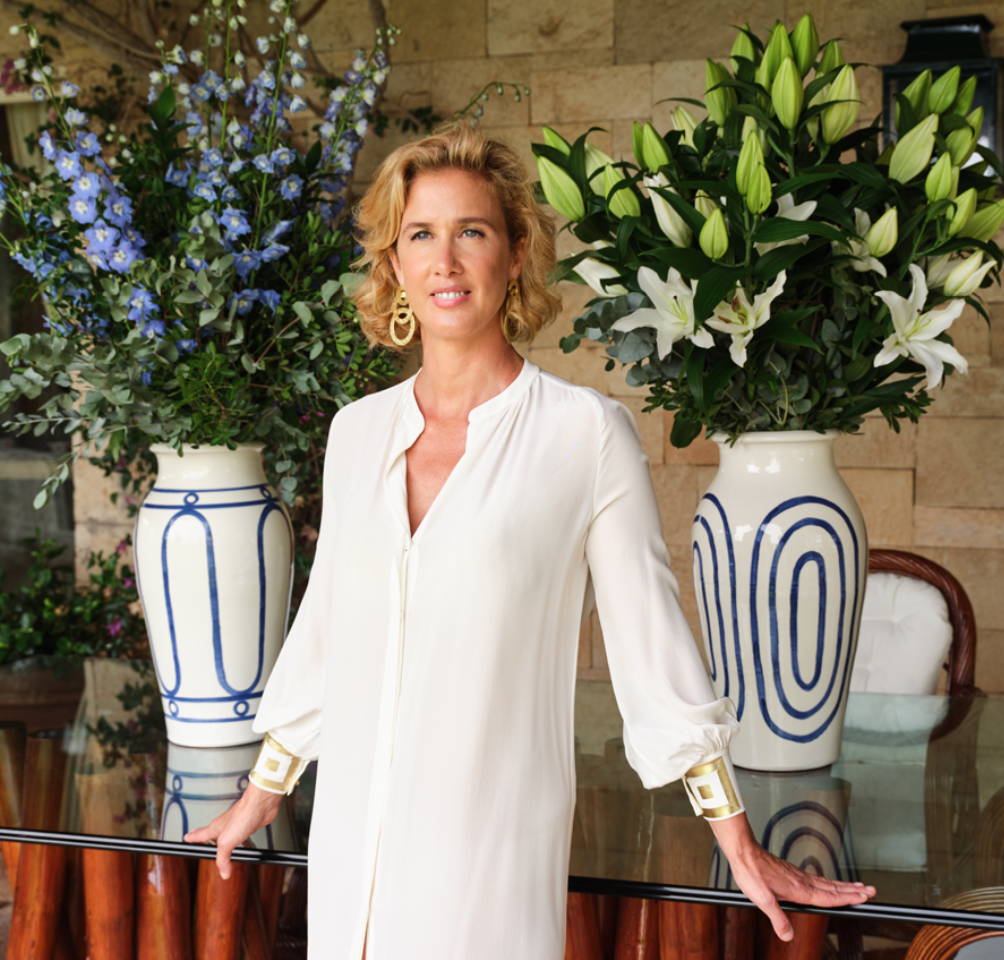 THEMIS • Z is a luxury lifestyle brand that was founded five years ago by Themis Zouganeli in Athens, Greece and it now holds a premium clientele from around the world.
From the beginning of its journey, the goal of the brand was to integrate Greek culture, promote the skills of excellent craftsmen that this country has and to celebrate Greek aesthetics through simple lines and unique patterns designed by Themis Zouganeli with symbolic importance. A luxurious feeling in both the Homeware and Fashion collections, the fact that you can see the brushstrokes of the original aquarelle patterns add to that feeling of luxury and authenticity, emphasizing the uniqueness of the brand.
At the heart of THEMIS • Z brand is sustainability and ethical production. Sustainable materials such as clay, organic cotton, virgin wool and silk from Soufli in Evros highlight the beauty of natural materials that lovingly take shape in the hands of craftspeople. An ethical approach to both production methods and branding has played a key role in bringing together a community of people and professionals with one common cause at THEMIS • Z.
'The greatest form of luxury is when elegance meets simplicity'.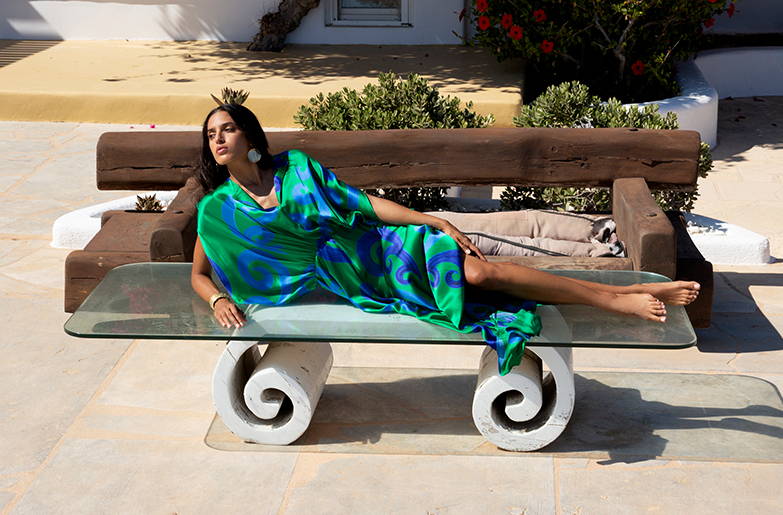 Clean cut silhouettes. Unique hand-painted patterns inspired by Greek architecture and the decorative arts. The feeling of excess is balanced by a refined elegance. THEMIS • Z ready-to-wear is an ode to the resort wardrobe and life as a free spirit. An elegant yet unpretentiously sexy take on the capsule wardrobe of a woman that has conquered the art of living.
THEMIS • Z's ready-to-wear manifesto stays true to the brand's core values: eternal style, femininity and sophisticated elegance. Crafted by expert seamstresses and adorned with embroidery or prints by skillful artisans, the ready-to-wear collection consists of creations that are made to be worn season after season. The quintessential of modern classics, they manage to stay timeless yet bold due to meaningful patterns.